The Event - Ultra Marathon
Trail to Triumph is a group of charitable people joining together to run an Ultra Marathon (250km) to raise much needed funds for Mesothelioma. Every dollar counts and by donating to Trial to Triumph your helping build the awareness of Mesothelioma and it's severity to those affected.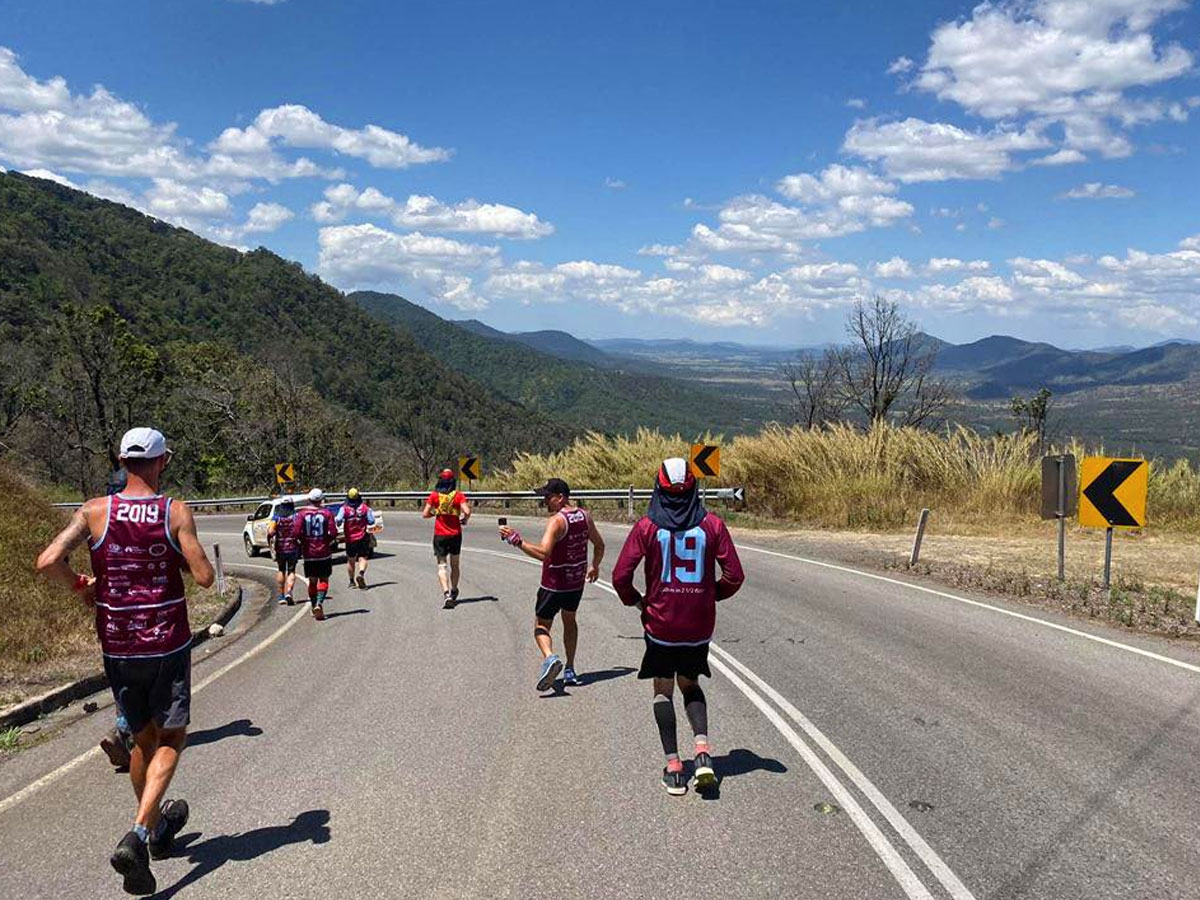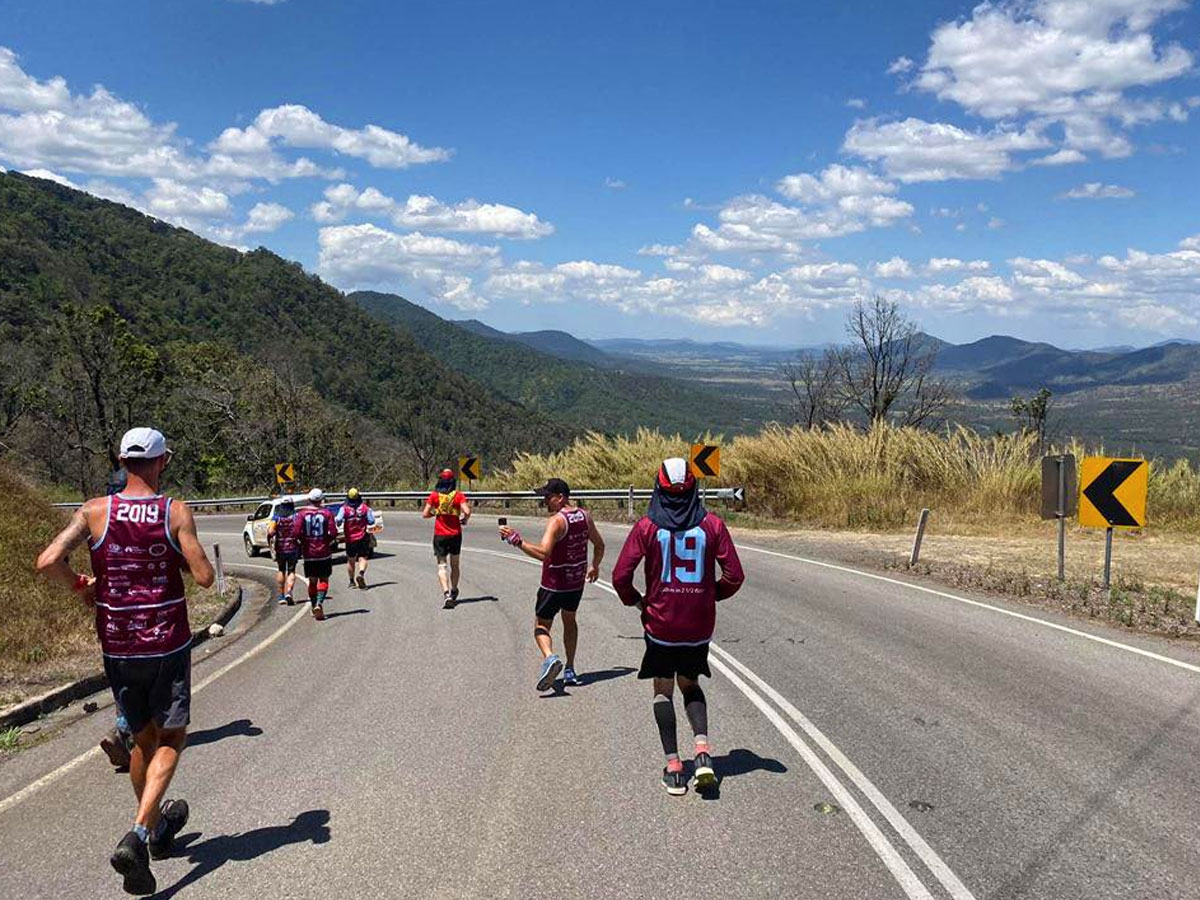 Raising Awareness & Funds For Mesothelioma
The Trail to Triumph Journey, fondly known as 'Tony's Journey' was created in memory of Tony Britton who lost his battle with Mesothelioma. A rare and currently incurable cancer caused by asbestos, his son Mat Britton has since founded 'Trail to Triumph, an annual event which tackles the arduous terrain, running 250 kilometres, to commemorate the life of his dad and raise funds and awareness of Mesothelioma.
Moranbah to Mackay, Via Eungella
DAY 1 – 112.7KM
Stage 1 – Day 1
(Start 3am) – Moranbah (Hawks Home Ground) to Redhill Road – 23.6KM (Elevation 235m to 268m)
Stage 2 – Day 1
Redhill Road to Suttor Development Road (Redhill Road and 12km of Pipeline Road) – 45.8KM (Elevation 259m to 382m)
Stage 3 – Day 1
Pipeline Road (Suttor Development Rd to Collinsville-Elphinstone Rd) – 21.8KM (Elevation 381m to 481m)
Stage 4 – Day 1
Pipeline Road (Collinsville-Elphinstone Rd to Turrawulla Rd) – 21.5KM (Elevation 369m to 454m)
Day 2 – 80.3KM
Stage 5 – Day 2
(Start 4am) – Lizzie Creek Road (Turrawulla Rd to Eungella Dam) – 17KM (Elevation 304m to 591m)
Stage 6 – Day 2
Eungella Dam Road (Eungella Dam to Eungella Township) – 29.3KM (Elevation 574m to 861m)
Stage 7 – Day 2
Mackay – Eungella Road (Eungella Township to Finch Hatton) – 17.7KM (Elevation 684m to 108m)
​Stage 8 – Day 2
Mackay – Eungella Road (Finch Hatton to Mirani) – 16.3KM (Elevation 108m to 55m)
Day 3 – 52.7KM
Stage 9 – Day 3
Gargett to Mirani to Doubleton (Mackay – Deveraux Creek, Maraji-Yakapri Rd) – 43.3KM (Elevation 55m to 19m)
Stage 10 – Day 3
Dumbleton to Mackay [Base Hospital] (Maraji-Yakapri Rd, Bridge Road (via river trail) – 12.4KM (Elevation 22m to 10m)
Join The Fight Against Mesothelioma